Hi there all lovers of jigsaws!!
After 2 months out of action – lo and behold Plato Puzzles has beaten down that nasty beast that's called technology, and the shop is back up and running. Oh my golly gosh when you grew up with technology consisting of the Space Invaders machine at the local milk bar, trust me it's a world of pain when the link in the in the farthest corner of WordPress is not up to date.
But hey, that's the point of Plato Puzzles . . .
One is getting a lot of 'real world' experience doing ones jigsaw puzzles!!
Real world Experience umm – what's that?
What am I doing here? Why doesn't that fit? Oh gosh, I remember that piece! Where is it now?
These are all questions we ask ourselves in daily life.
The football season has started up again here in the southern hemisphere, and I'm still watching the same old teams bashing into the same old teams. . . Ummm what am I doing here?
I pulled apart a motorcycle I'm dying to dream is to be transformed into some sort of alien space craft, but putting bits back together I'm constantly like – "Umm, why doesn't that fit?"
I have a place for my car and bike keys. Then I ask – "Ummm, oh why are they never there??"
Jigsaw puzzles are just the ideal "brain-train" for unlocking all the ridiculously stupid machinations of your noggin', exposing them for what they are, (durr wake up stupido), and get about turning yourself into the Puzzleman, the scourge of ignorant stupidity!!
Haha . . . oh dear . . . ANYWAY
Let me regale you with my "green credientials".
Firstly, I want to say that if my genes actually enabled me to have long hair – it's an old school hippie I would be!!
Personally I would harm nothing in nature, and I'm including spiders here, and most creepy crawlers as well, even cockroaches most of the time.
But I massively digress as its the PRODUCT credentials we are referring to.
All our jigsaw puzzles are E0 emissions with full certification to be placed on the website asap.
We have the certificates of course – BUT I am just getting this down and will have it up on the site shortly.
Also the timber is 100% recycled timber pulp.
It is all 100% Australian sourced timber.
The printing is all non-toxic inks on 100% recycled and again Australian sourced paper stock. All print coatings are E0 emissions certified.
And the guys who hand-saw the jigsaw puzzles are at least 150% Aussie, in that we work hard as nails, are boofheads generally speaking. With an over-arching distrust of authority whilst respecting it's role in keeping the human cattle from going crazy. Paul Kelly's "How To Make Gravy" is the true Aussie Christmas carol. And Aussie bands like Middle Kids, DMA's, San Cisco, Lime Cordiale, Tash Sultana, Genesis Owusu, etc are just the best the world has to offer.
And I'm not even going to get started about the 44,000 or so beaches resplendent with the most golden sands, that make up this proud land . . .
MORE ABOUT OUR JIGSAW PUZZLES
ALL SIZES AVAILABLE(FROM 6 TO 1000 PIECES.
FLOOR PUZZLES – These are REGULAR jigsaw puzzles, they are not done on the floor, but are a manufacturing term for a jigsaw with NO base tray
The 996 piece puzzles are an A1 sheet size (84.1cm x 59.4cm). Its actually usually around 1026 pieces, but may be over 1100 pieces if my 18 year old son is really acting up!!
The 512 piece puzzles are an A2 sheet size (59.4cm x 42cm). But are usually around the 532-540 pieces mark.
And both are spectacular, beautiful, more than just puzzles, more like artistic pieces in their own right. And we mark out how many pieces the jigsaw actually ends up as on the bag.
If you order the 996 and 512 piece puzzles I will contact you with a delivery date, that won't be weeks, but may be like 7 days or something like that, at worst.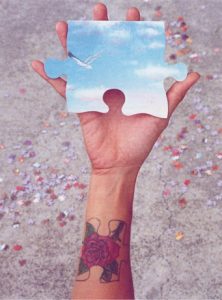 Plato Puzzles, is a company that 100% specialises in jigsaw puzzles. Both cardboard and wooden puzzles. From 6 to 1000 pieces, we have a challenge for every stage of life, and for every level of challenge. But always, we specialise in the production of unique and thought provoking Australian artworks.
Based in Narraweena on the northern beaches of Sydney, Plato Puzzles has been making jigsaw puzzles for over 18 years.
All our wooden puzzles are 100% made by us here in our Narraweena workshop.
We use all Australian products, and our puzzles are saw cut 3mm MDF timber tray puzzles. We have an enormous range of artworks and available sizes. There are over 40 different images and over 150 different cuts and sizes available.
We also produce custom puzzles for schools, child care centres, conferences and special occasions.
All our jigsaws come with rear "information sheets" on the under side of the puzzle tray, that provides a full background to the artist, the work, and the culture that underpins it.
PLATO WOODEN PUZZLES
All our wooden puzzles come as either frame tray(jigsaw with a base) or as a floor puzzle(jigsaw only, no base).
Custom puzzles can be made to order, but our listed puzzles will all be frame tray puzzles with the exception of the "Giant Floor Puzzles". These puzzles are too large for a tray. But with a tray a puzzle is safer, its pieces are more secure and its stores away easily. The Plato Floor Puzzles all come in a pull-tie calico bag, with a map and puzzle information enclosed within.
Wooden Puzzle specifications –
3mm MDF Timber jigsaw(treated timber/exportable)
Non toxic ink & varnish
Glued Rear Information Sheet
Puzzles shrinkwrapped.
Catalogue sizes from 6 to 96 pieces.
A4 , A3 and A2 size options available
Various Custom Options –
Timber choices. Plywood, raw timbers. Timber thickness also optional. Costs vary per individual specifications.
Printing – Offset, digital, ink-jet. Different visual effects via paper choice.
Rear information sheets. Glued to the base of the tray, this area can be filled with the messages and themes of the jigsaw artwork.
The process can be managed by Plato Puzzles from A to Z. Alternatively costs can be reduced by customers taking responsibility for parts of the process. For instance, custom puzzles require a scan of the artwork, to take the image from the paper to the digital realm. This is but one example of a task that can be performed by Plato Puzzles or the client.


A plain "pre-cut" jigsaw

Blank puzzles for hand painting. Plato Puzzles can supply plain timber sheets, both pre saw cut, and uncut timber, for painting directly onto the jigsaw surface.
Custom Display cases. Plato Puzzles can present the puzzle in high-quality storage cases. We provide a range of options or you are free to specify your own needs. Prices will vary according to timber type and additionals, such as a sliding perspex cover.
PLATO CARDBOARD PUZZLES

Our range of cardboard puzzles range from 100 to 1000 pieces currently.
We chop and change our range over time, so the choices will vary over time. But we always maintain the highest of standards in our artworks for all "difficulty" levels.
Whilst we provide the odd truly "difficult" challenge, our jigsaws are primarily about the art. Creativity, vibrancy and a deeper story are the core themes. We generally avoid challenges that do not take into account modern lifestyles – time is a precious commodity, and people gather motivation and momentum in puzzle challenges when they make progress. So whilst never "patronising" the puzzler, we keep the challenge at a level that is clearly stipulated, and only in rare cases will prove to be a mind bender!!
SWAG BAG JIGSAWS
Plato Puzzles cardboard puzzles all come packaged in "Swag Bags". These bags are made of 100% natural calico fibre, and are definitely superior to boxes, particularly in terms of storing the pieces safely and compactness. Every Swag Bag jigsaw comes with
An A4 "map" of the puzzle, (to guide you through the challenge)
an identifier tag on the string-tie (so you know what's in there)
a storybook to provide the background to the painting, the artist and the culture themes underpinning the work.